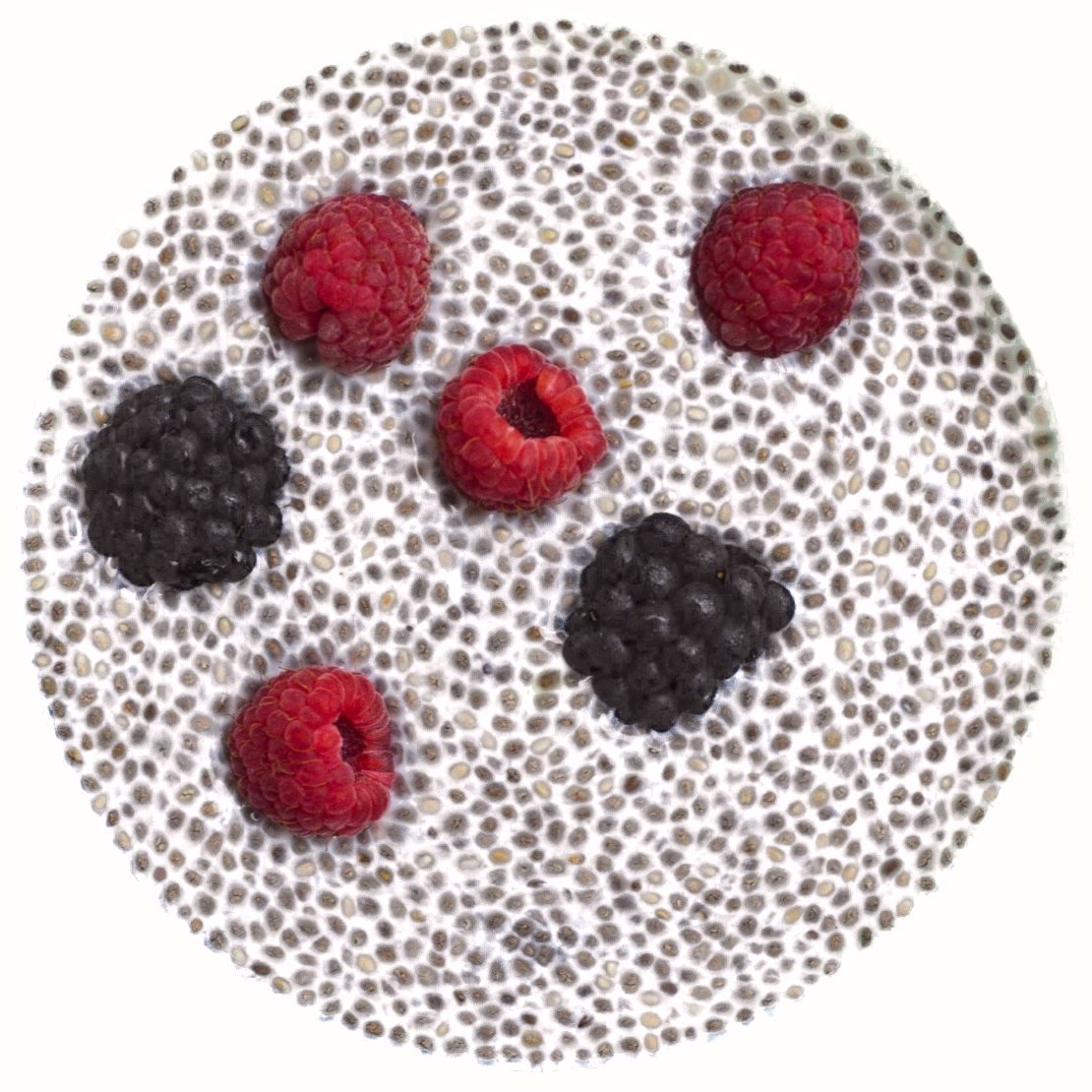 Chia Pudding
We have friends who got so hooked on this, they've made it every day for months. It' s easy, nutritious, filling, and tasty.
Prep Time: 1 Minutes
Cook Time: 25 Minutes
Ingredients:
1 cup almond or soy milk
1/4 cup chia seeds
1-2 tablespoon raisins (figs, dates, prunes are also good)
Raspberries, blackberries, or other fresh fruit
Instructions:
Add milk to a bowl, and stir in chia seeds
Stir in fruit
Place in the refrigerator for 25 minutes, or as much as overnight. It's ready to eat when the chia seeds have gelled.